A brand new luxury voyage experience
Welcome aboard Virgin Voyages, the new sailing experience that's bringing about an 'Epic Sea Change for All'. This experience is a lot of things, but definitely not your traditional cruise. Instead, expect a voyage that cultivates curiosity, encourages experience and advocates adventure. With Virgin Voyages, you're never just a passenger – you're a sailor.
Virgin Voyages offers a cheeky and cheerful approach to service, as well as an inclusive approach to sea travel that removes those pesky add-ons. Sailors will enjoy food at the 20+ restaurants onboard (at no added cost). Free fitness classes and free wifi (so you can share your favourite holidays snaps whilst living for the moment!). Aimed at providing a transformative experience through a liberal dose of 'Vitamin Sea', the Virgin Voyages ideology places the ocean and its role in both personal and global wellbeing at centre stage.
Before rushing off to curate your vacation wardrobe, take a look at what else is going on around the ship...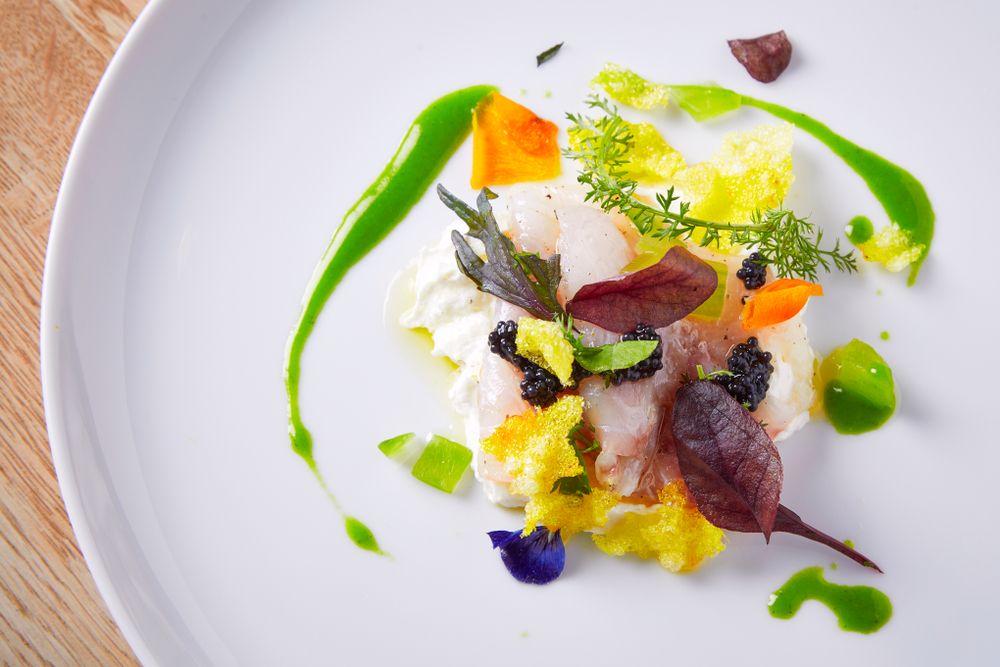 A Michelin-starred chef collective creates incredible onboard dining experiences.
EAT & DRINK
More than 20+ distinctive and delicious specialty eateries bring fresh ingredients and made to order cooking together to crush any craving. Here's a taste of what to expect from our foodie approved eateries.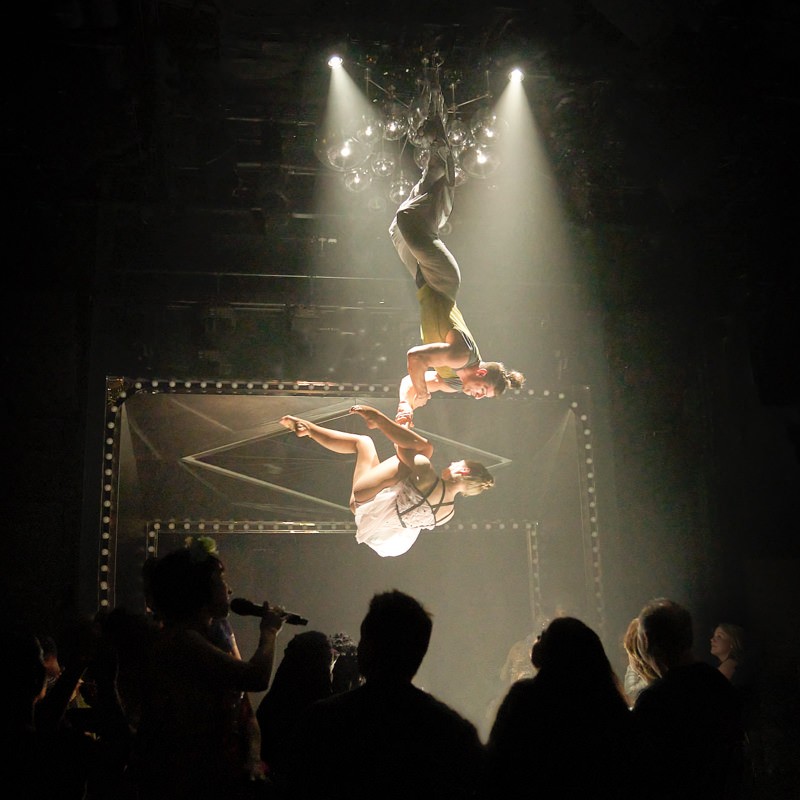 Never before seen at sea, immersive and modern entertainment.
EVENTS & GIGS
Choose from a festival-like lineup developed by the world's most-talked-about producers, directors, choreographers and artists.Let us entertain you. We don't mean to show off…but with our extensive line up we can.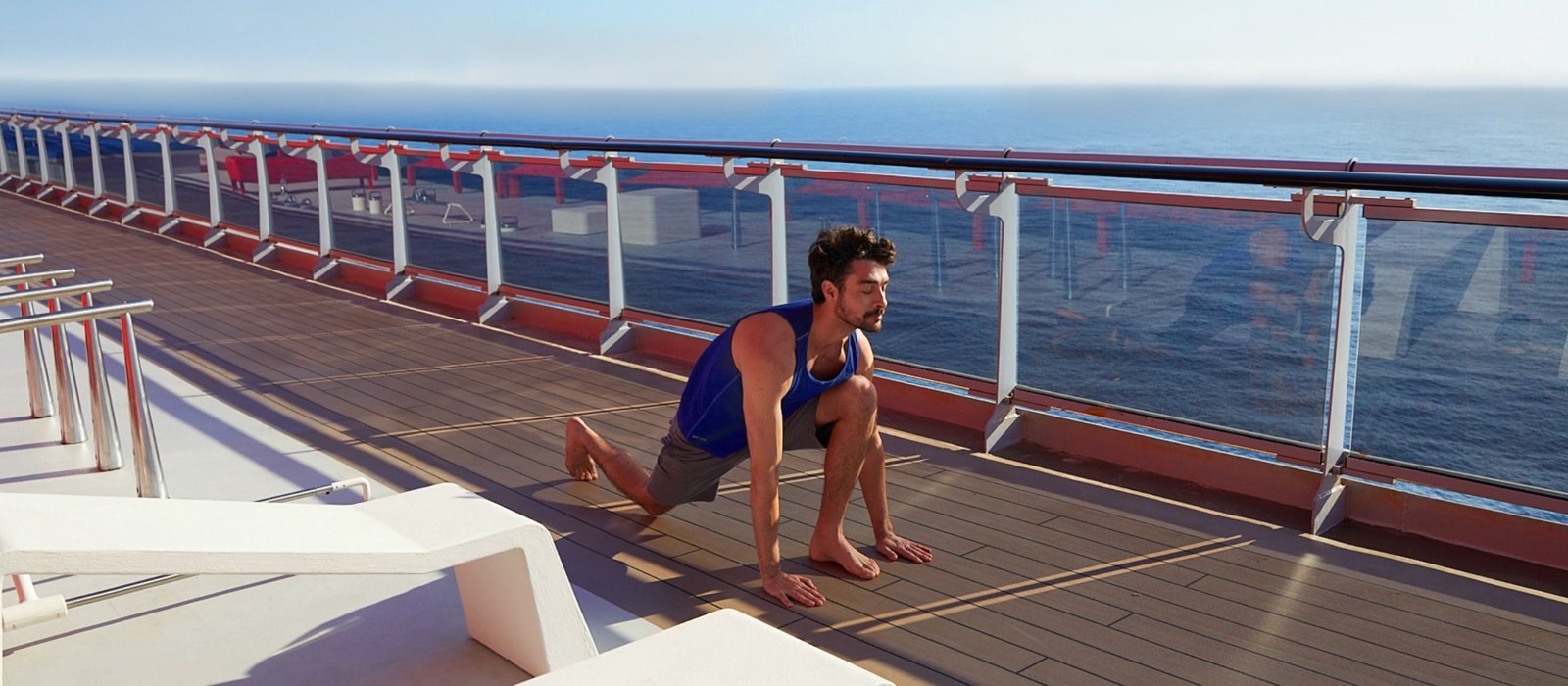 We're giving a Virgin-style makeover to cruise spa & fitness programming.
HEALTH & WELL-BEING
Sweat, relax or just be still and breathe — it's up to you. These wellness and personal style spaces on board provide a proper dose of Vitamin Sea to leave you totally restored and ready for anything and everything.
Where Superyachts Meet Luxury Cruises
OUR ROCKSTAR QUARTERS BRING YOU THE LIFESTYLE YOU DESERVE.
Accents of brass, stunning marble bathrooms, spacious stargazing terraces, champagne tables and exclusive treatment are yours in these VIP suites. Live out your holiday dreams and be the rockstar you are.
We know who you are
LIVE THE SUITE LIFE
Elevated living on board comes with elevated access. RockStar status starts before you even set sail; early boarding through a VIP entrance, priority access to booking, and 24/7 access to RockStar Agents answering any and all of your needs.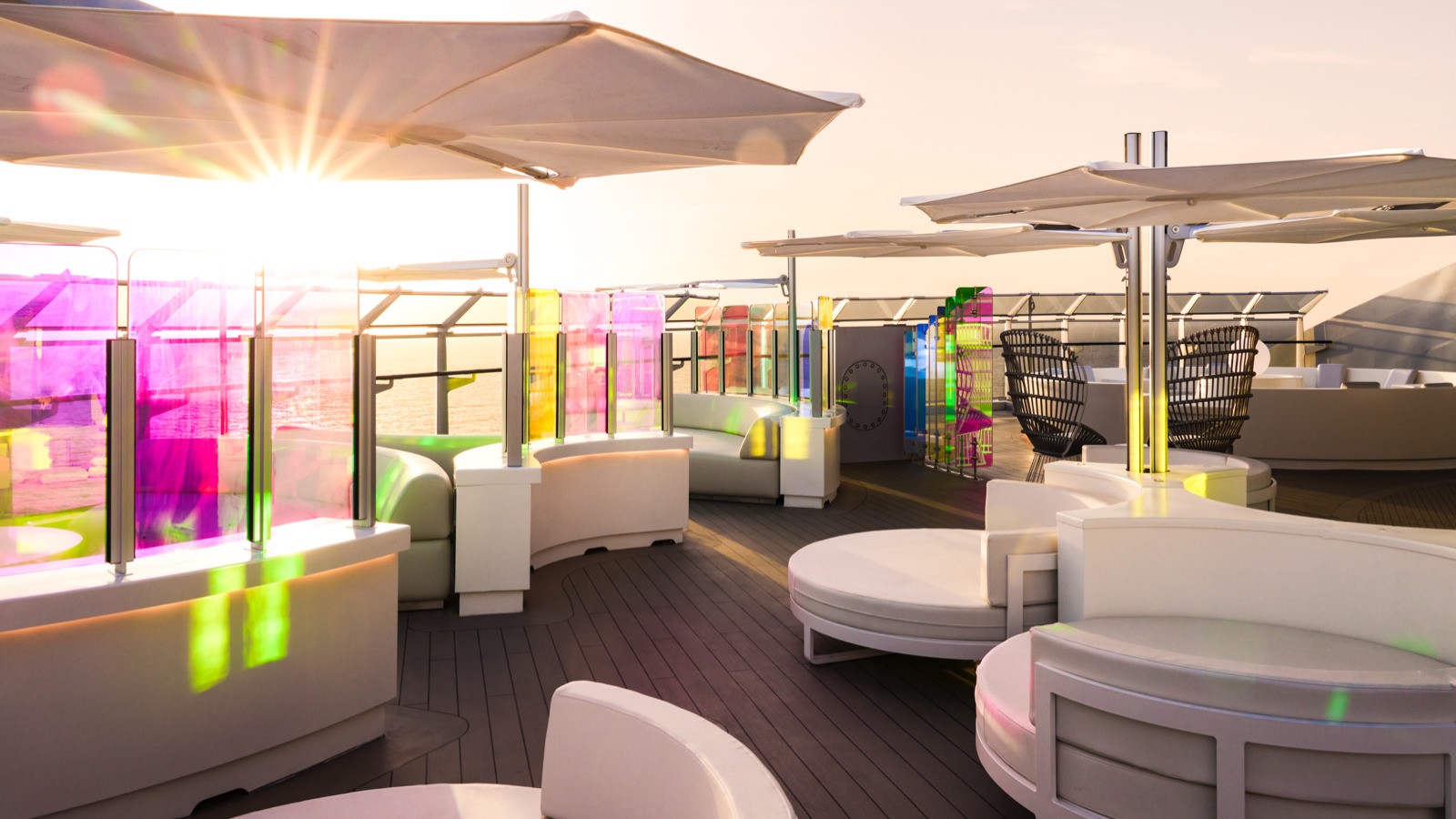 Your own private lounge
NO LIMITS
Booking a suite unlocks access to Richard's Rooftop; the exclusive deck where elegance meets exuberance. A lavish, elaborate and members-only outdoor space for stargazing parties and pre-dinner cocktail hours for you and the other rockstars.
Mega RockStar Quarters
How you and your celeb friends already live (lucky you)... but better. These suites are the most exclusive, top-tier luxury living on board; granting you prime access, 24/7 agent attention, and a bottomless in-room bar. Our Tom Dixon-designed suites boast large marbled bathrooms with Peek-a-Boo showers, hand-woven terrace hammocks and outdoor Peek-a-View showers for when rinsing off requires a little help from the moonlight.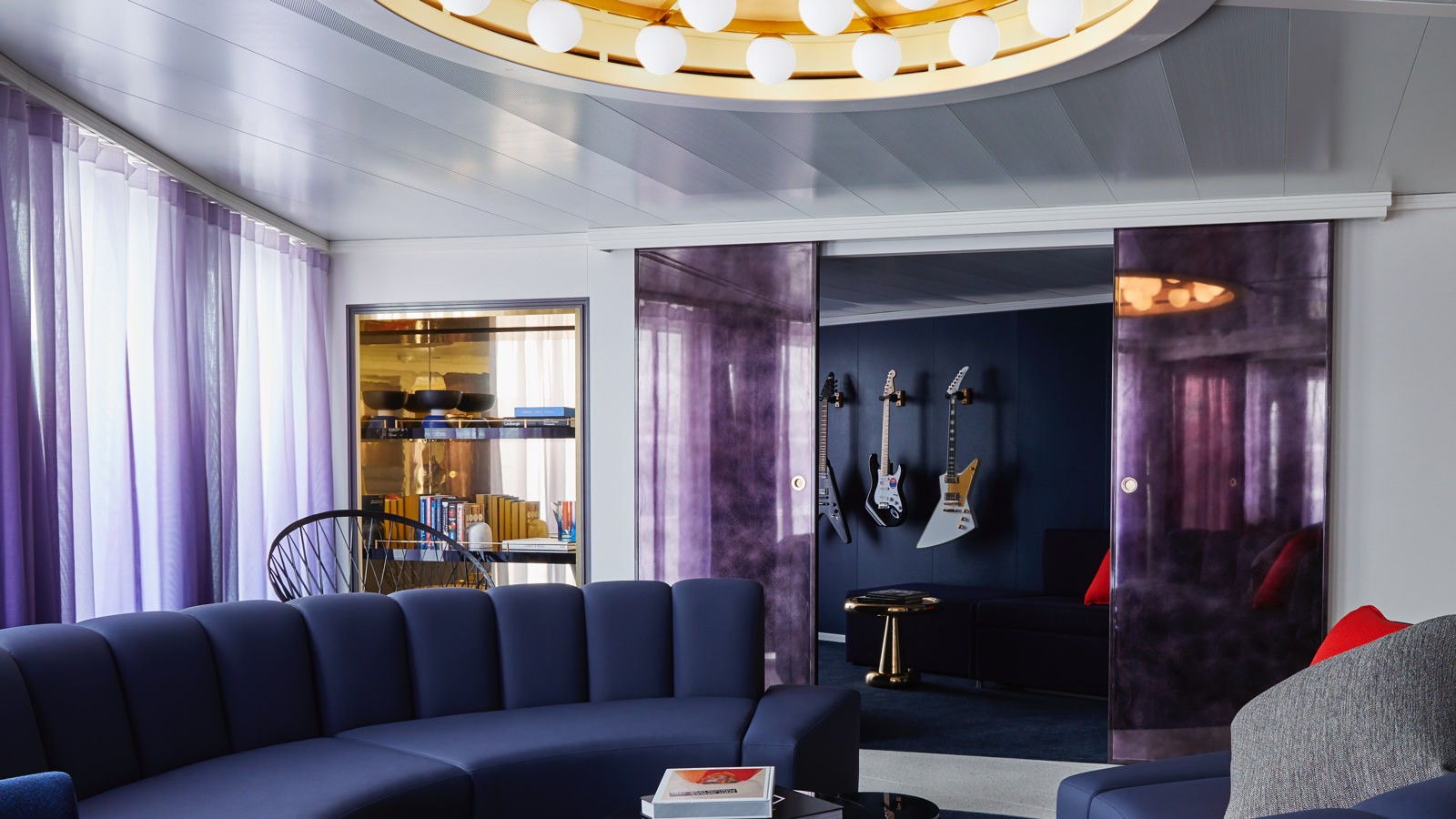 Massive Suite
2147 sq ft
This is it. This is the suite. Positioned at the most forward part of the ship — the views are, to put it simply, unrivaled.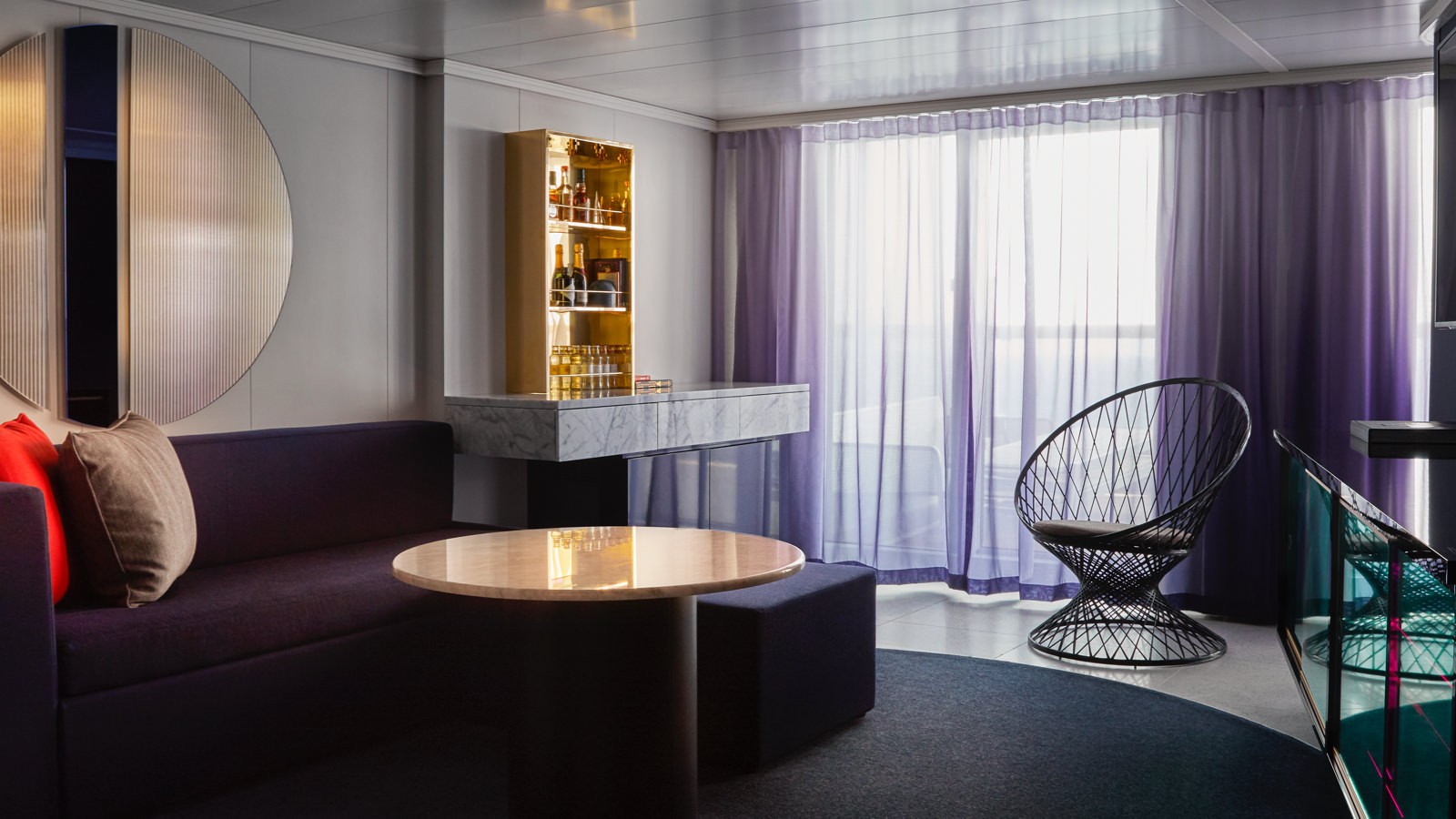 Fab Suite
950 sq ft
Whether you're into sunshine yoga on the terrace, or serving up negronis at the bar inside, this suite is for those who love to host.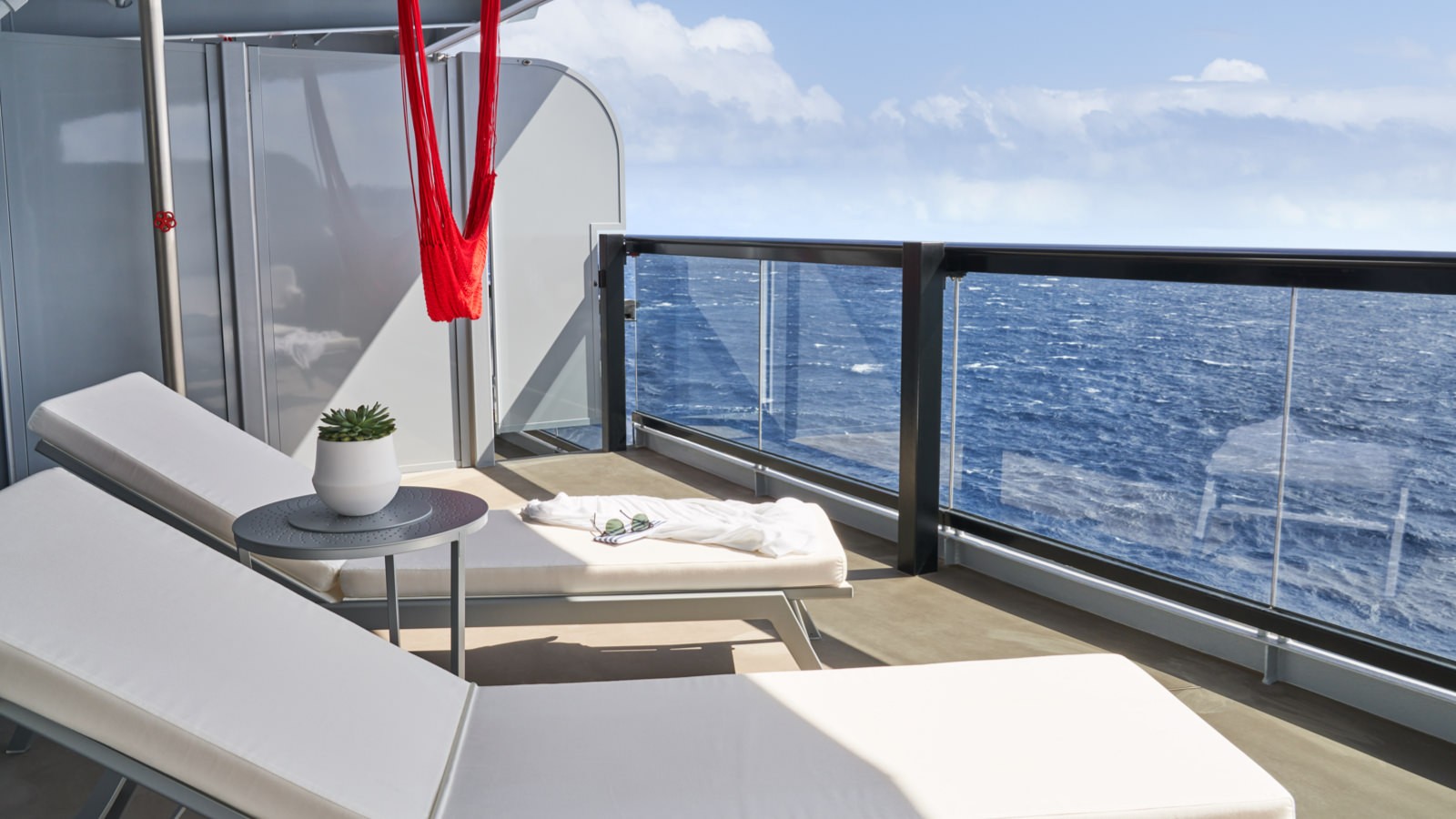 Posh Suite
833 sq ft
With a glamorously designed layout, Hollywood-style vanity glam area, a tricked out terrace, gorgeous marble bathroom, this one's perfect for the posh traveler.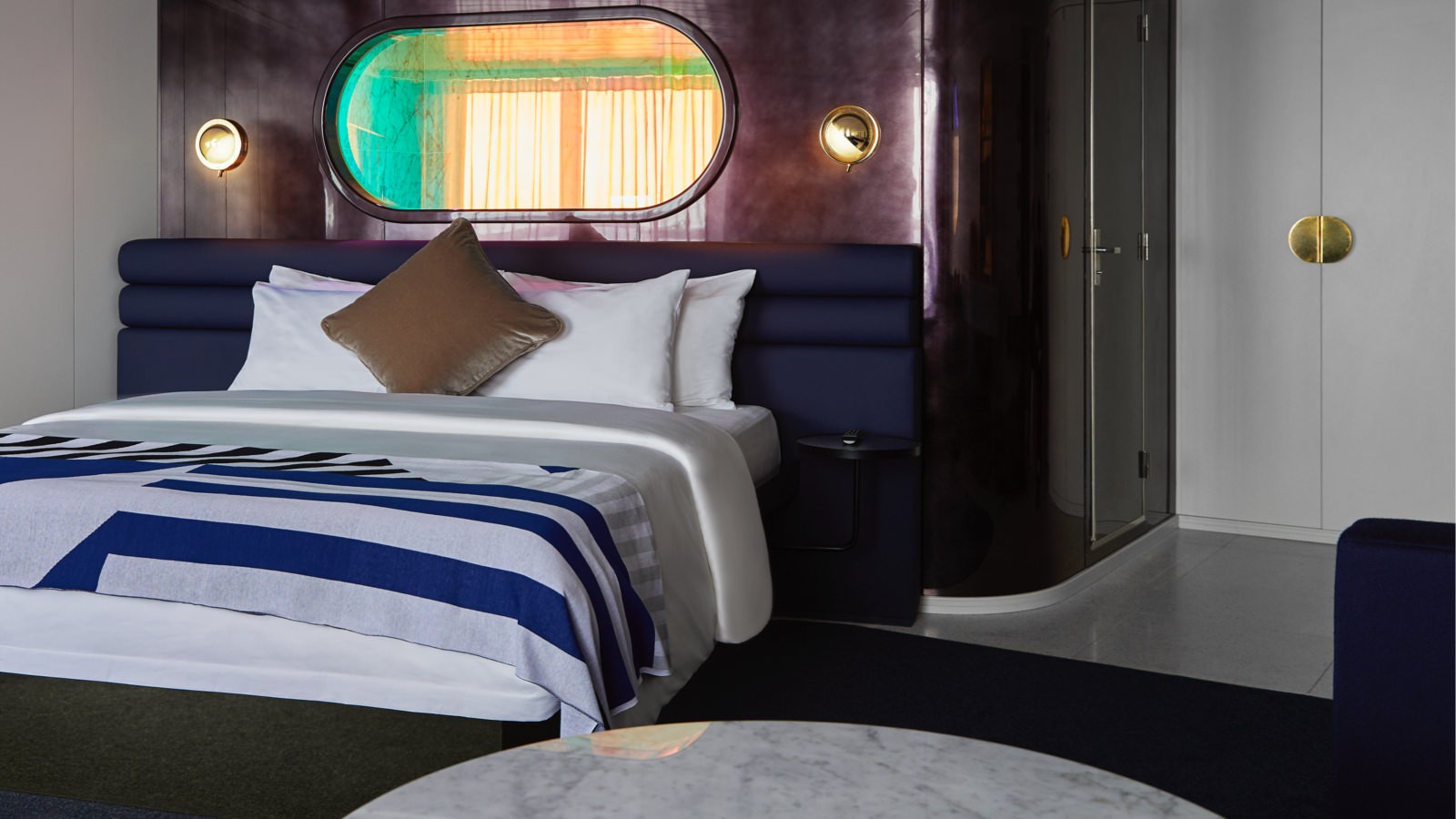 Gorgeous Suite
570 sq ft
Enjoy a nightcap while you watch the moon flirt with the waves. Lose yourself in the massive European king bed while you drift off to sleep.
RockStar Quarters
When you're a rockstar — there's no such thing as being "too much" and there's no part of the ship that isn't yours to explore. Our suites are Tom Dixon-designed and equipped with full size, fully stocked bars — so you can sip by the sea whether you're in the terrace hammock or at the champagne table under the stars.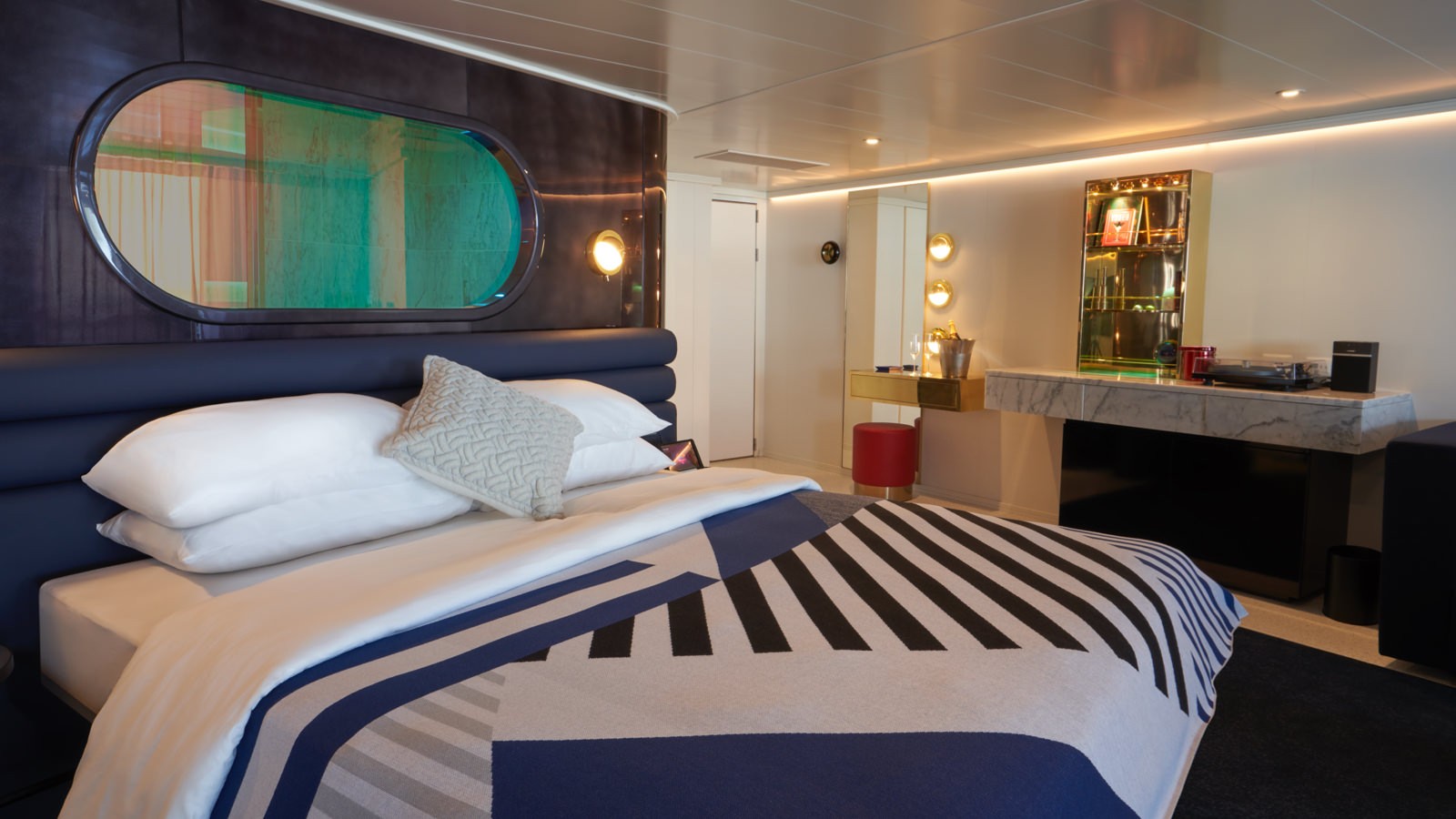 Brilliant Suite
482 sq ft
This suite begs for you to indulge the rockstar deep within. And with a cheeky view of the European king bed from the (fully) marbled Peek-a-Boo shower, the only sensual rival is the ocean itself.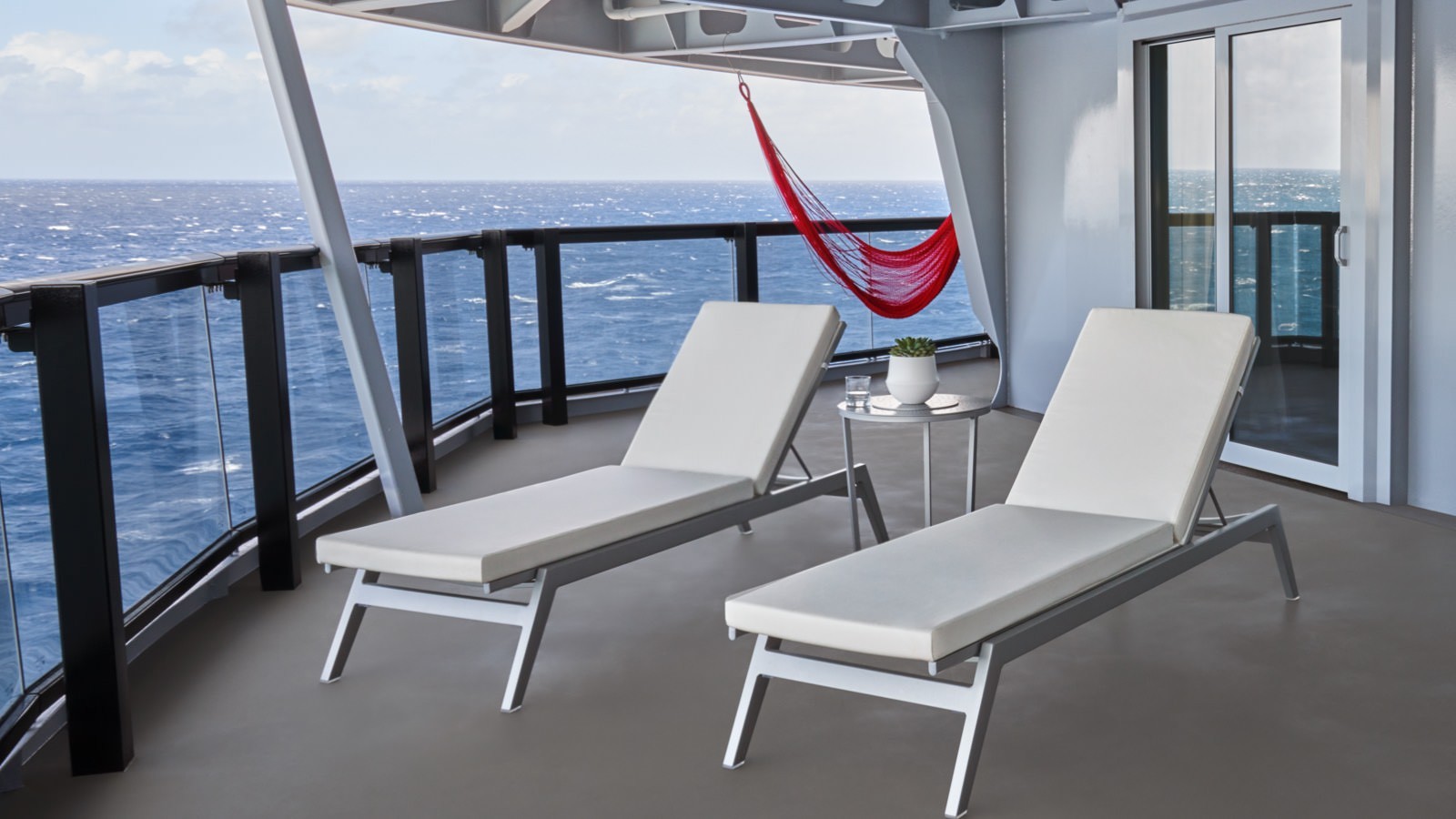 Cheeky-Corner Suite
615-857 sq ft
Wrapping panoramic views from the corner of the ship are emphasized by our design choices, our pieces were designed with thoughtful space to maximize sea views from any angle.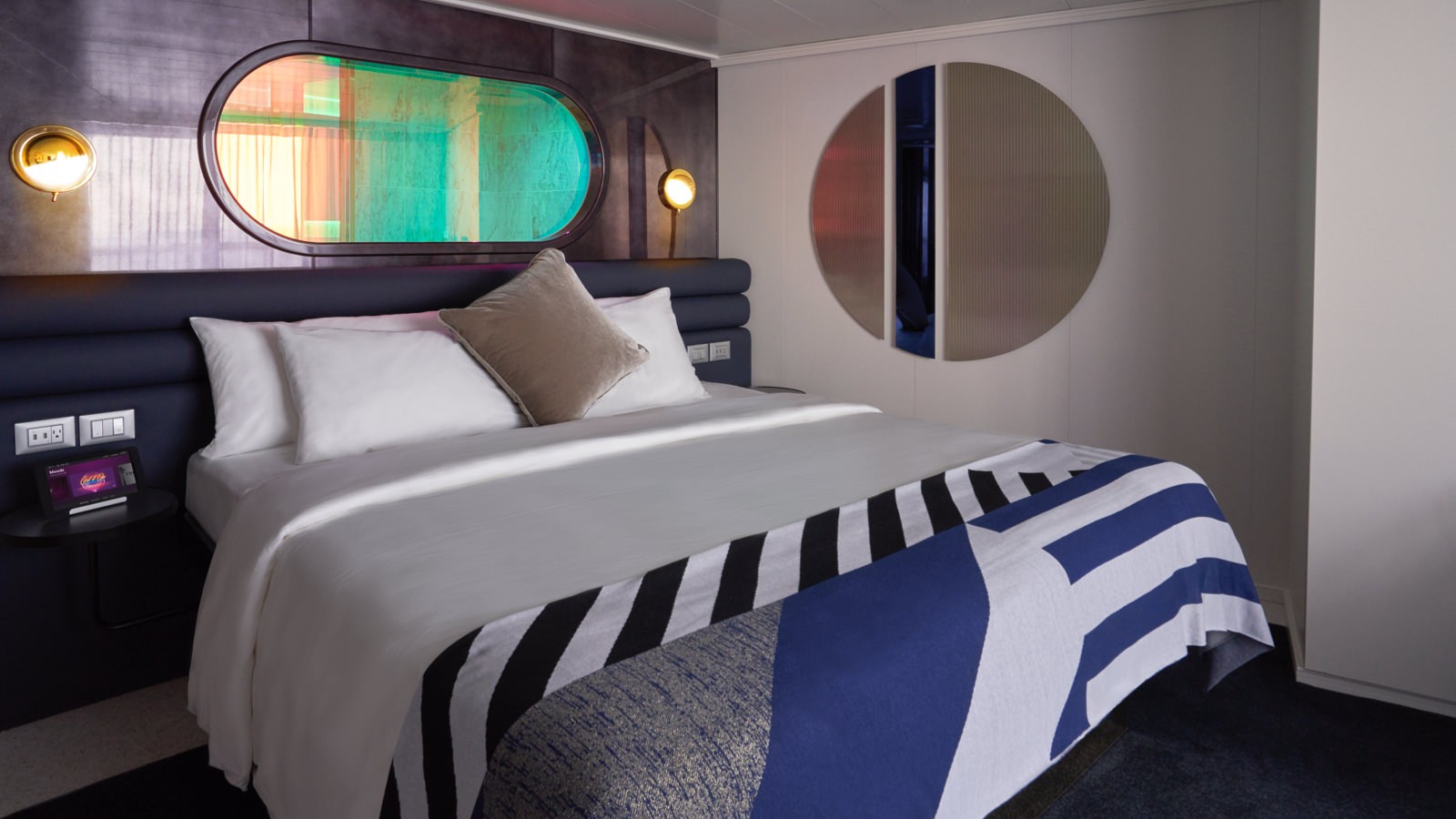 Seriously Suite
352 sq ft
Full stocked, full-size bar. ✔. Peek-a-Boo shower. ✔. Record player ready to spin your favorite tunes. ✔. This suite is ideal if you're serious about luxury.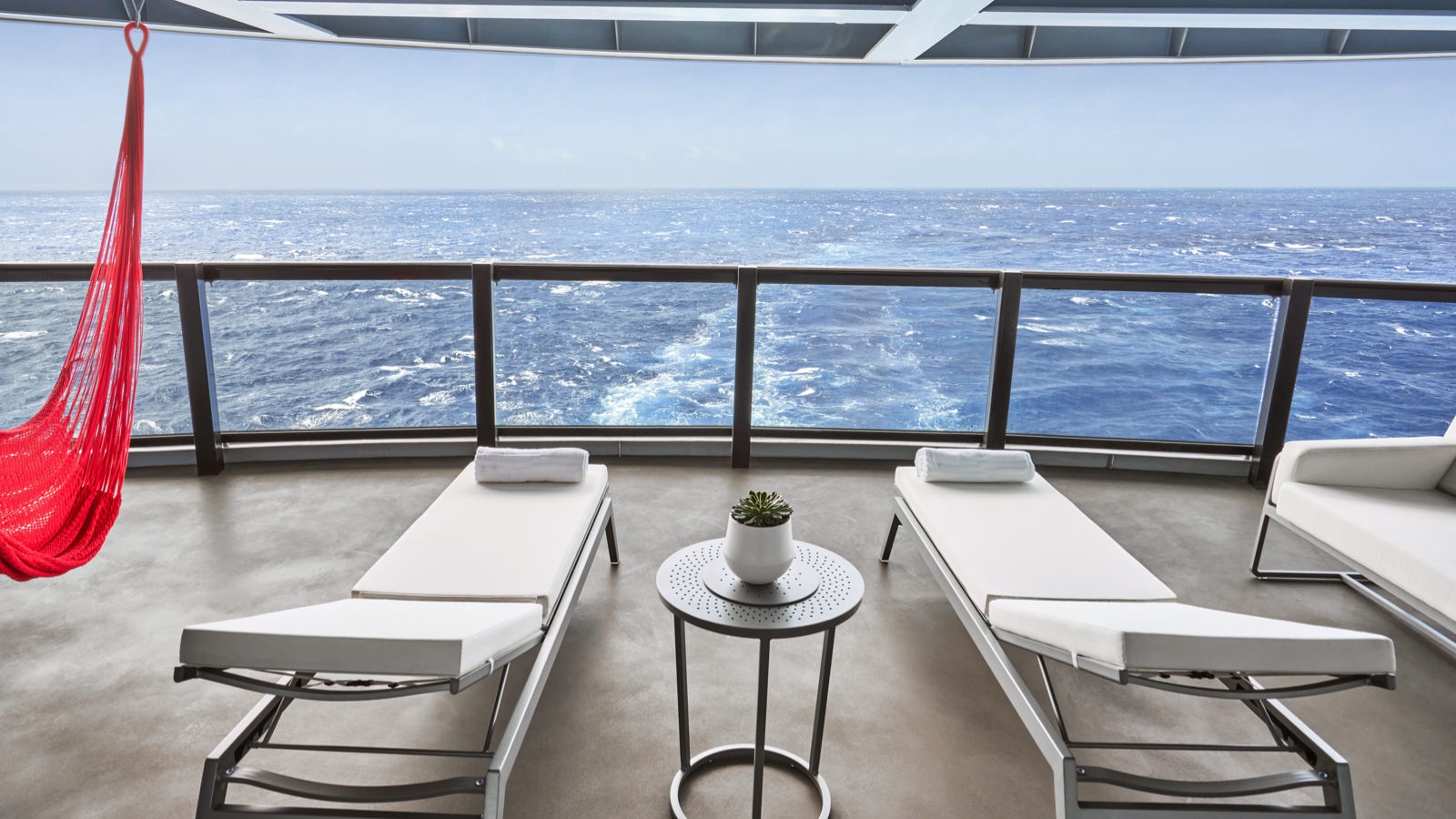 Sweet Aft Suite
416-661 sq ft
With endless views from the back of the ship whether you're relaxing at the terrace champagne table, or gazing at the waves directly from your indoor Peek-a-Boo shower window, there's no such thing as a bad view in this suite.
Our Ships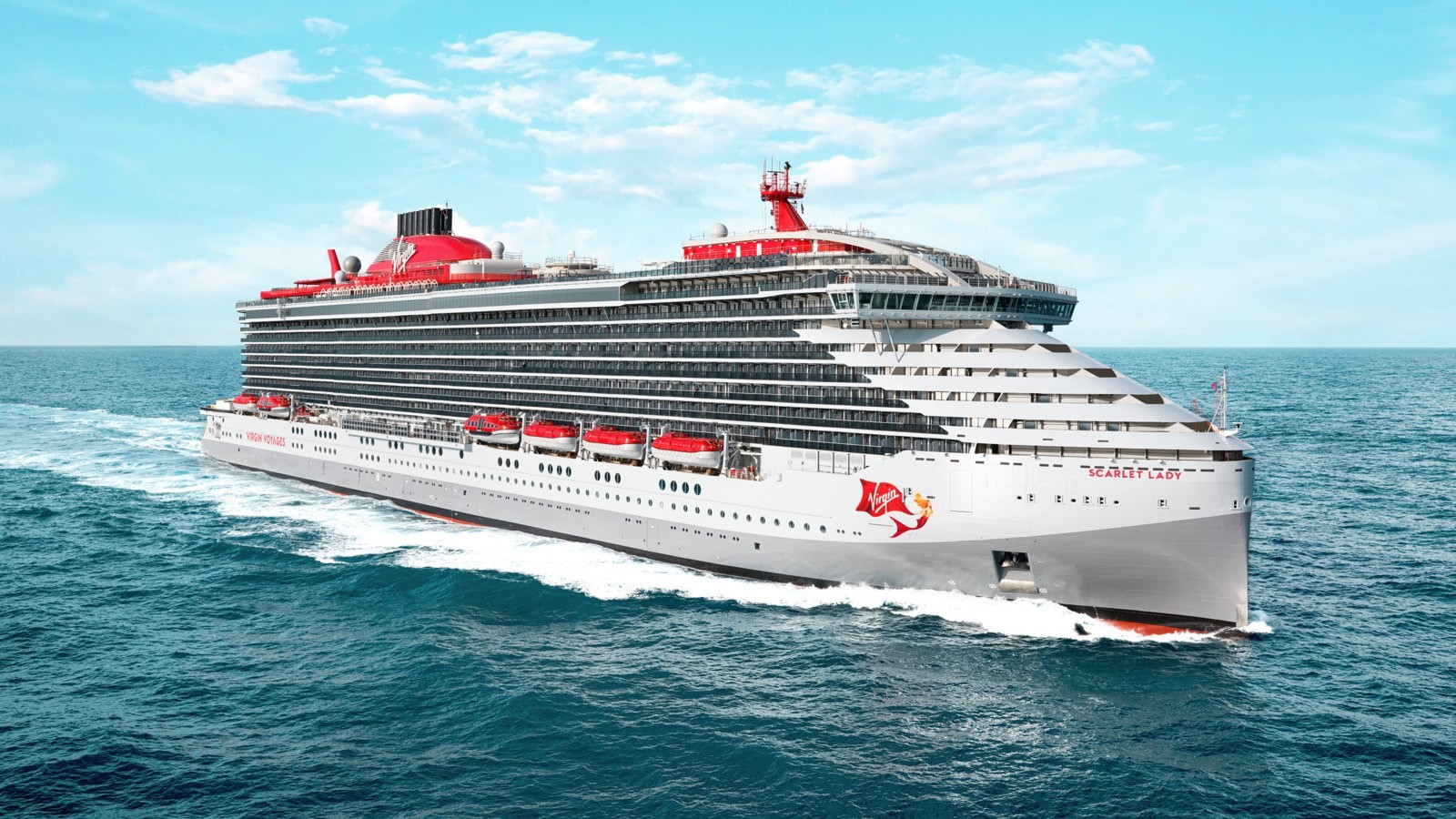 Scarlet Lady
With a name inspired by an early Virgin Atlantic plane, Scarlet Lady is Virgin Voyages' premium take on what a luxury cruise ship means — sailing from her homeports in Miami and San Juan. Ushering in a new era for sea travel, she's designed with a unique approach to how cruises look and feel.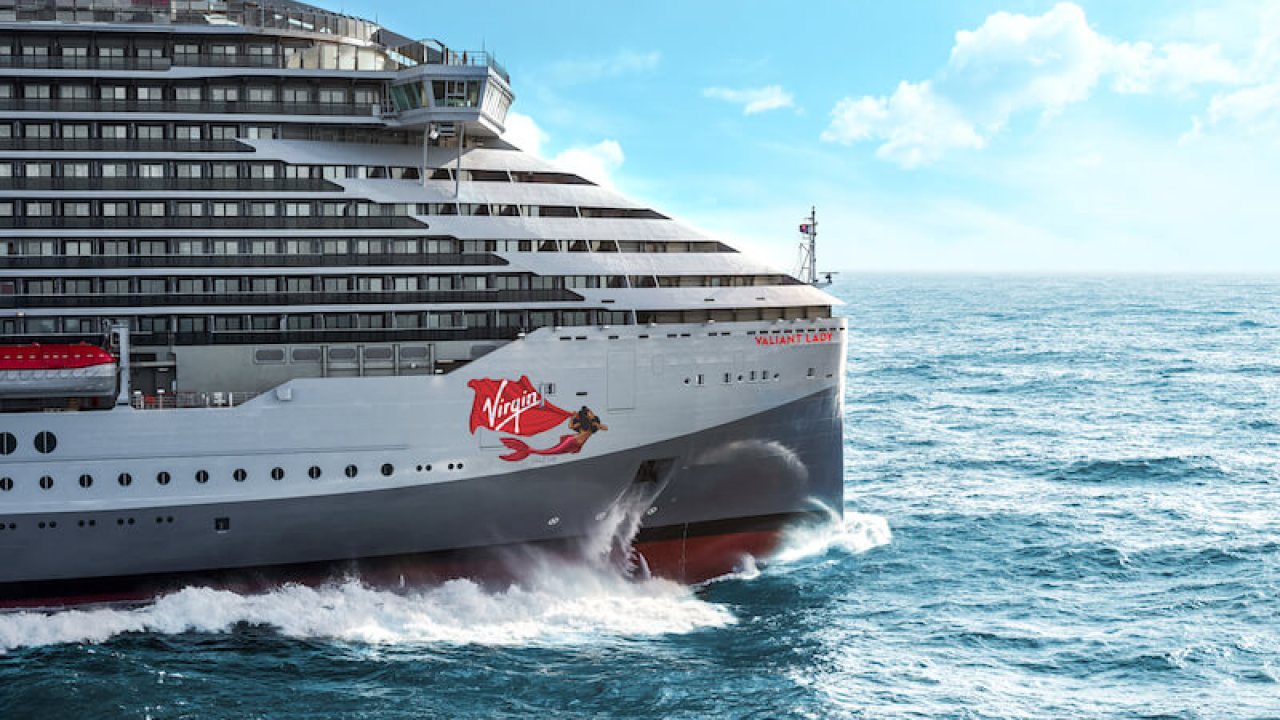 Valiant Lady
With a name derived from the Latin, "valere" (which means to be strong) our second lady ship calls Barcelona her home — setting sail through the Mediterranean in the summers and spending her winters voyaging down in the Caribbean.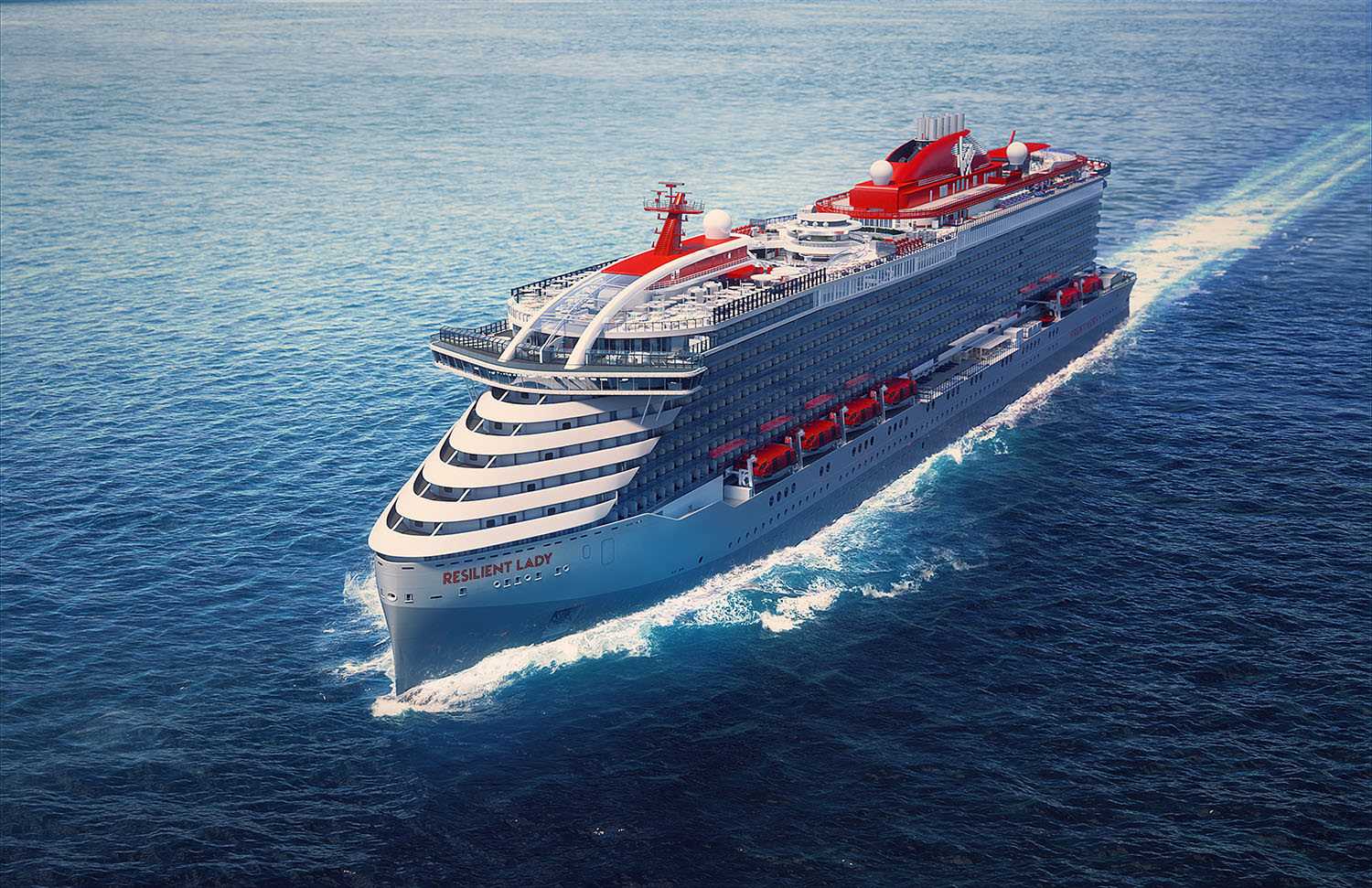 Resilient Lady
After a year of adversity and adaptation, it's only fitting that we name our third ship, "Resilient Lady". While the proverbial seas may have been rough, we've never been more excited to set sail from our new homeport of Piraeus (Athens), Greece — seeing the world with fresh and appreciative eyes.